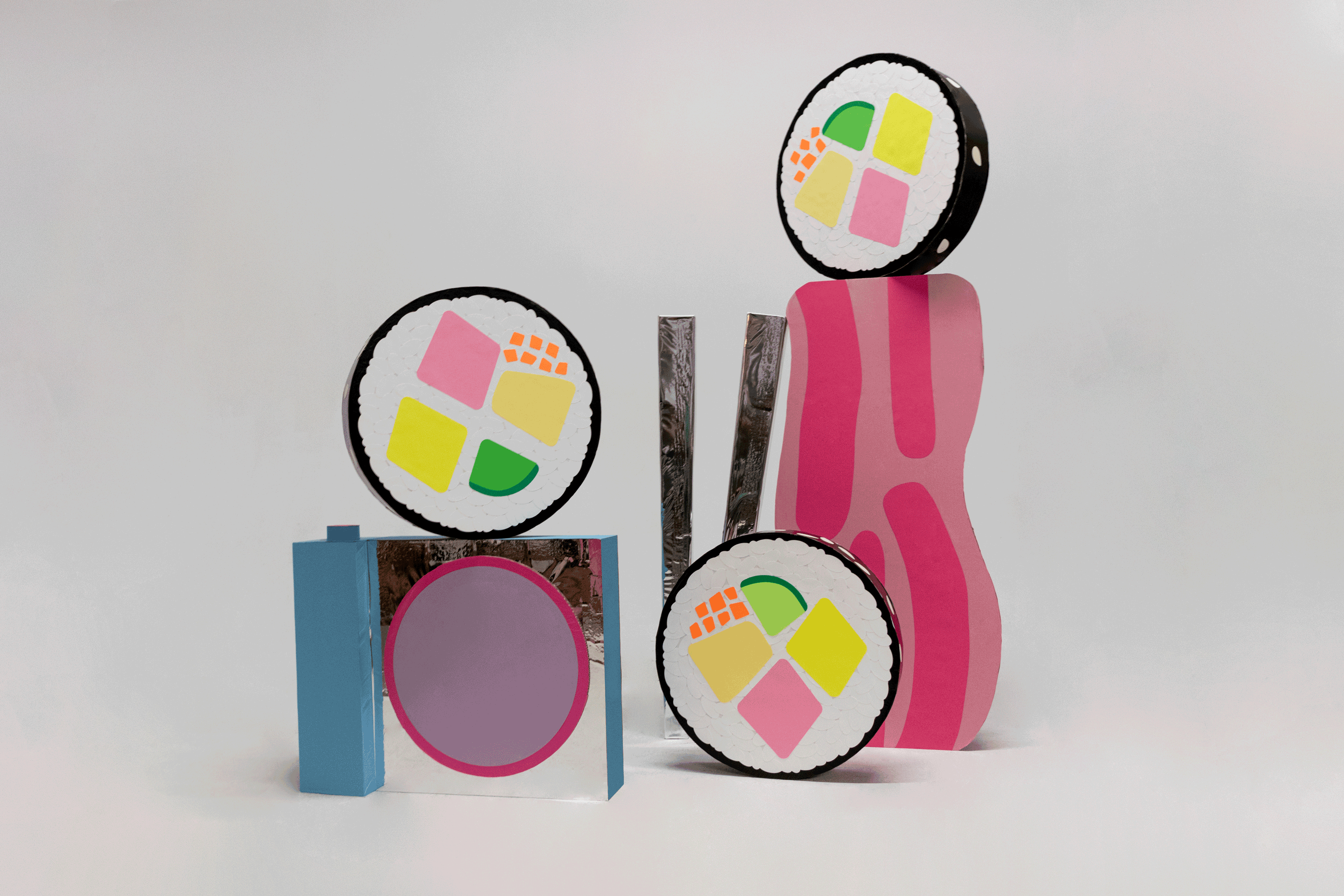 New Ho Queen: House Special - 2018

Installation - 65H x 120W x 36D



In collaboration with New Ho Queen, an installation with the theme of mokbang was created. Mokbang is a Korean pop-culture concept that was at the height of its popularity in the late 2010s. People would stream their broadcast live online while eating in front of a table. This was done to create a sense of familiarity and companionship so that those viewing the broadcast could eat at their tables on the other side of the screen, creating an illusion that these two people in two different locations are eating together. Since then, mokbang has gained popularity globally and continues to foster a sense of sharing, companionship, and togetherness.

The objects, including seaweed rolled gimbab and pork belly strips, metal chopsticks, grill, and bowl of noodles are hung suspended and slowly spinning from the ceiling.